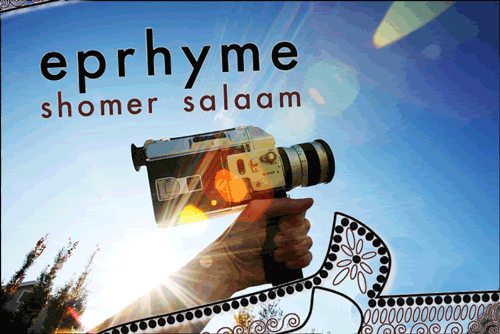 Shemspeed is working on a video for our newest artist, Eprhyme. The track is called "SHOMER SALAAM". It's a song that centers on connections between Jews and Muslims, but also in general between people of all backgrounds. This is not a protest song or a finger pointing song, its much more about the messy/messianic process of relationship across boundaries and divides. oneness/echad. We are looking for footage of historical and cultural events, and moments that document and highlight people coming together across conflict and difference, as well as peoples celebrating together- sufis whirling- chassids dancing- people in the street, etc…If anyone has access to footage or any good ideas of where to look please EMAIL: salaam@shemspeed.com – as soon as you could.
Thanks & Love, Team Shemspeed
Feel free to check out Eprhyme's music to get a feel www.myspace.com/eprhyme
* Look out for the 7″ single of Shomer Saalam on K Records June 23rd and the full length CD on Modular Moods/Shemspeed Sept 8th.