Do me a favor.
Go over to Amazon.com and search for "Jews" (no quotes) right now.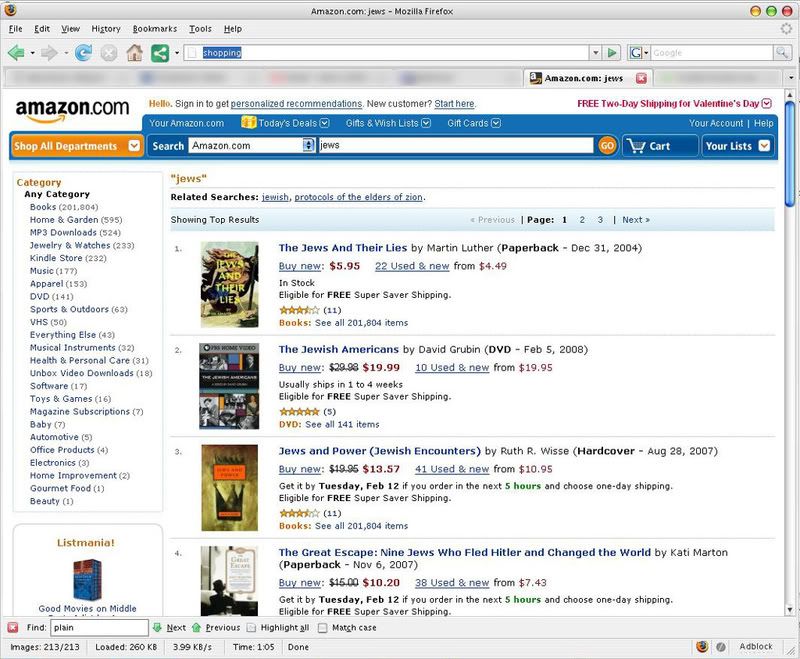 The travesty returned by such a search is in the screenshot at left.
"Related Searches: jewish, protocols of the elders of zion" heads the page, with the number one search result being Martin Luther's The Jews And Their Lies. (The Protocols are still available on Amazon, with Amazon saying that they "will continue to make this book and other controversial works available", standing firmly against any "censorship".)
Clicking on Luther's work tells me that customers who bought said book also liked The International Jew by Henry Ford.
Sigh.
How did their search results get like this? An anti-Semitic text? The number one search result? Perhaps the Googlebomb for "Jew" to expel the anti-Semitic filth of "Jew Watch" from the top spot was not enough — is it time for an A(mazon)-bomb?