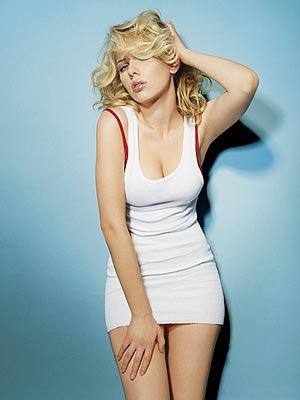 Originally posted on Amaldo.com.
Another blond Hollywood starlet with ample assets has been possessed by the politician bug, at least virtually. Actress Scarlett Johansson has been exchanging emails with presidential hopeful Barack Obama. The connection? Her twin brother, Hunter, works for the Obama campaign after conveniently leaving his gig as Community Liaison for Manhattan Borough President Scott Stringer a few weeks ago.
While all this background might explain how Obama and Scarlett were introduced, it doesn't quite explain why the Dem candidate is garnering "advice" from the Hollywood hottie or why Scarlett is gushing about Obama's prompt responsiveness to her emails all over the political site, Politico.
Kinda sheds new light on the whole "Yes we can" linchpin of Barack's campaign.