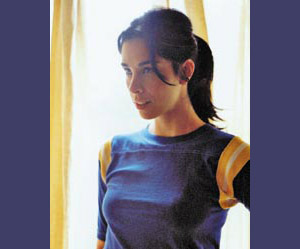 Every year, I quasi eagerly await the annoucement of the host of the MTV Movie Awards. It's akin to the anticipation I feel at the announcement of the Oscar's host. I haven't been all that into the MTV hosts in forever. Justin Timberlake and Jessica Alba in recent years didn't do much for me. At least JT can sing and dance, but still. Is he or isn't he "with" Scarlett Johansson? Who cares. At least, she's funny…
Anyways, this year's MTV host is someone who is definitively NOT funny. She may have her own show on Comedy Central, but Sarah Silverman's irreverent I'm a pretty girl and can fart act is as irritating as my upstair's neighbors moving furniture at 11:50 PM on a weeknight. Then again, why did Comedy Central give Michael Ian Black (nee Michael Schwartz) his own show? Doesn't he have enough gratuitous exposure over at VH1's "Best Week Ever"?
Boo on you MTV. So very, very unoriginal. And tsk, tsk to Comedy Central while I'm at it.